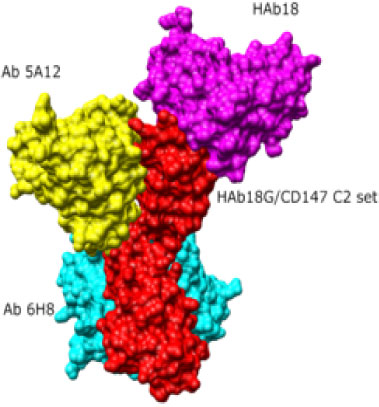 HAb18G/CD147 is a novel tumor marker screened from cDNA library of human hepatocellular carcinoma (HCC) tissues, belonging to the CD147 family, important in cancer proliferation and metastasis. CD147 is over expressed in multi-drug resistance (MDR) tumor cells.
Zhi-Nan Chen, PhD, MD.


Director and Professor of National Translational Science Center for Molecular Medicine
Academician,Chinese Academy of Engineering.

He first determined the crystal structure of the extracellular domain of HAb18G/CD147 as a new drug target in oncology.